Once upon a time on the island of Meddybemps, very early in the morning, when even the crickets and bullfrogs were sleeping, a frightful roar filled the air. Frogwart Witchet woke suddenly and sat up in her bed. She didn't know whether to be scared or angry so she tiptoed to her window to look outside.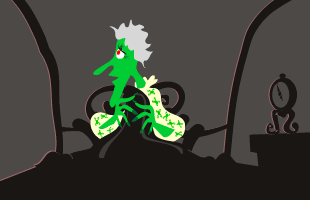 Previous Page | Next Page

Copyright 2001, Jerry Jindrich. All rights reserved.