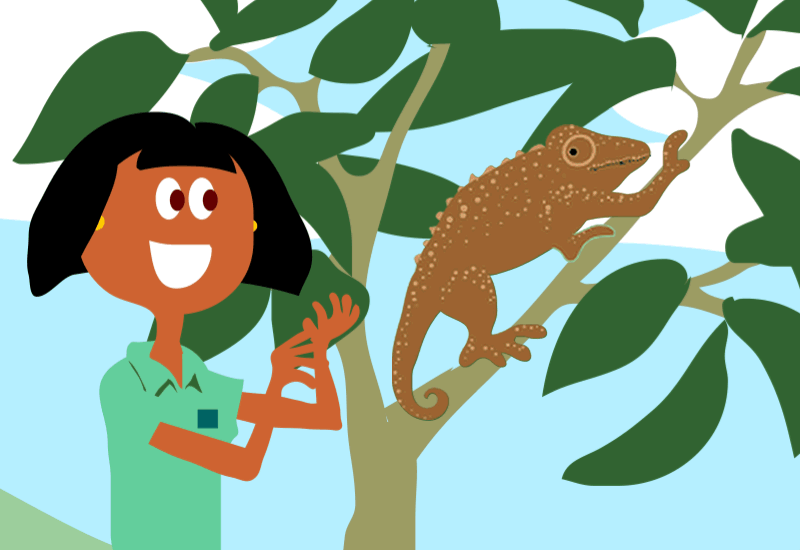 She lifted the chameleon up to the branch of a small tree. The chameleon climbed among the leaves and changed from brown to green.

The children thought that was a good trick. So did Pigmoose, who was watching and listening from his enclosure nearby. Protective coloration could be useful.



Reload this page to watch the chameleon change colors again.