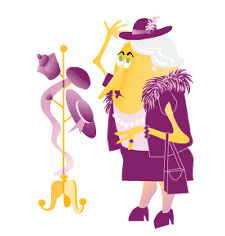 ...
.
...
Mercedez Beanz

A diesel truck of a woman, Mercedez is usually spied at the more expensive salons. This Beanvarian's a proud old dear, but she'll loosen up and break into song in any place that remotely resembles a Munich Bean Hall.





Copyright 1995, 1997, 2000 Jerry Jindrich.

All rights reserved.